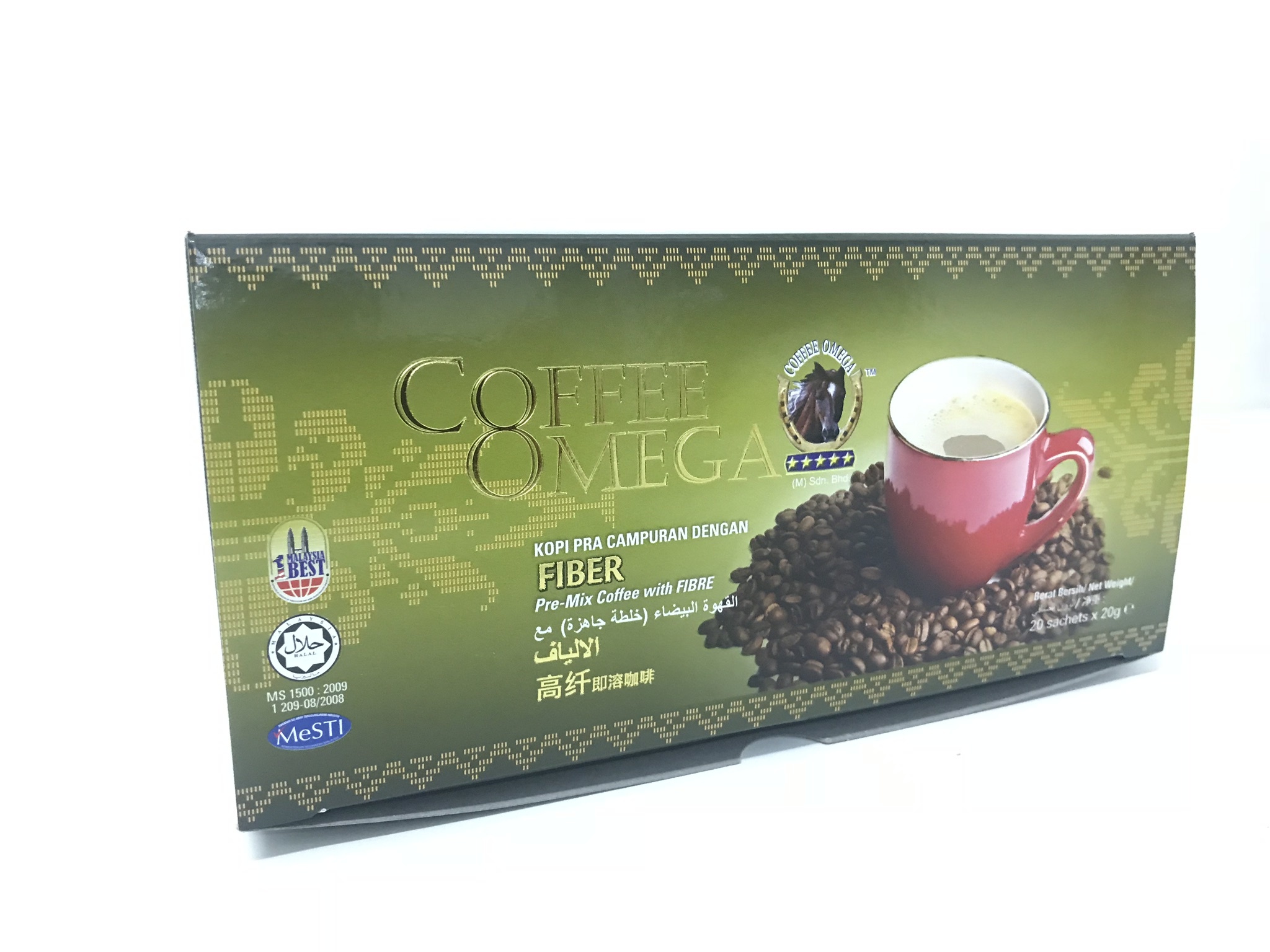 COFFEE OMEGA Fiber Coffee 20's x 20g
Dietary fiber is a plant-based nutrient that is sometimes called roughage or bulk. It is a type of carbohydrate but, unlike other carbs, it cannot be broken down into digestible sugar molecules. Therefore, fiber passes through the intestinal tract relatively intact. However, on its journey, fiber does a lot of work.

The term "dietary fiber" refers to the indigestible parts of plant-based foods. In other contexts, "fiber" might refer to plant-based cloth, but when speaking of nutrition, the terms "fiber" and "dietary fiber" are often interchangeable.

Fiber is important to digestion and regularity, weight management, blood sugar regulation, cholesterol maintenance and more, according to Paige Smathers, a Utah-based dietitian. It has also been linked to longevity and decreasing the risk of cancer.
---